Equipment
The latest golf putters
---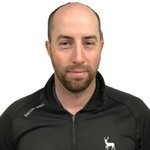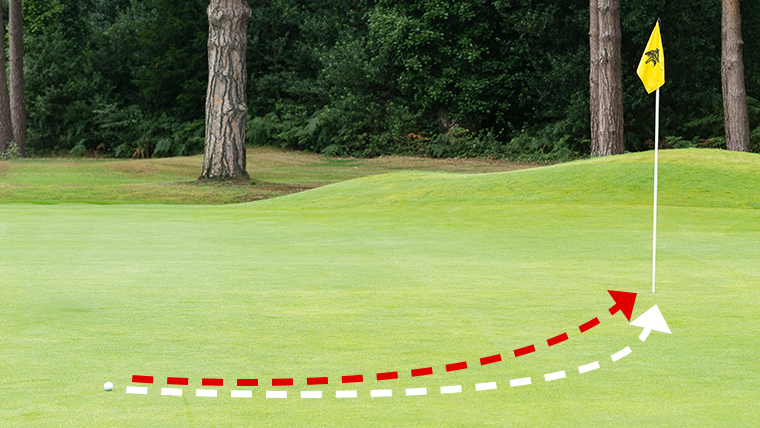 They say you make about 50% of your shots on the course with your putter. Performing on the green is an essential area of the game; you can drive it 300 yards down the middle every time but if you can't putt, you'll be having a hard time making par.
Playing good golf comes down to two factors: the player's ability, and the equipment they're using. While it's essential to practice to get your game in shape, the latter undoubtedly compliments the former.
Odyssey is one of the leading golf putter brands, and their clubs are known to benefit all manner of golfers, from those just starting out through to veteran professionals of the game. So, let's take a look at some quality tour players and the kind of Odyssey putters they're putting in the bag to help them perform at the highest level.
Which Tour players use Odyssey golf putters?
The best in the world are going to be quite selective over choosing the gear they head out to play with. That's why it's a bit of a good sign about a club if it's been in a player's bag for a while and they're getting on well with it.
Jon Rahm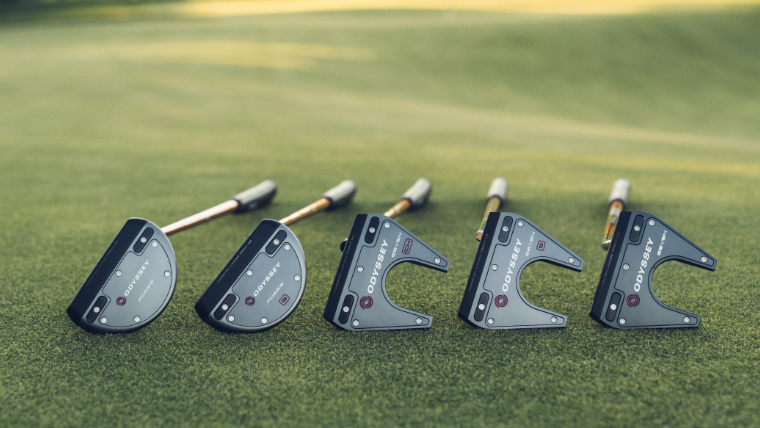 Jon Rahm's game was certainly on fire earlier this year, between January and April he won four PGA Tour events, most memorably this year's Masters.
He clearly wouldn't have managed to win such prestigious events had he not had faith in his Odyssey White Hot OG Rossie S Odyssey putter.
This golf putter has a slant neck and rich silver finish, the face is a crisp white rectangle with the Odyssey logo appearing on the hosel-end. Looking down on the putter at address, you'll see the perpendicular lines with the outer two running the length of the clubhead, the middle one ends at the arch of the clubhead.
It doesn't just look good, the legendary tech on the white face of this putter feels amazing when you strike the ball, and it creates a distinctly good sound. Walking onto a green knowing you're holding a putter that looks, feels, and sounds good will get you in the right positive mindset to make some confident putts.
Rickie Fowler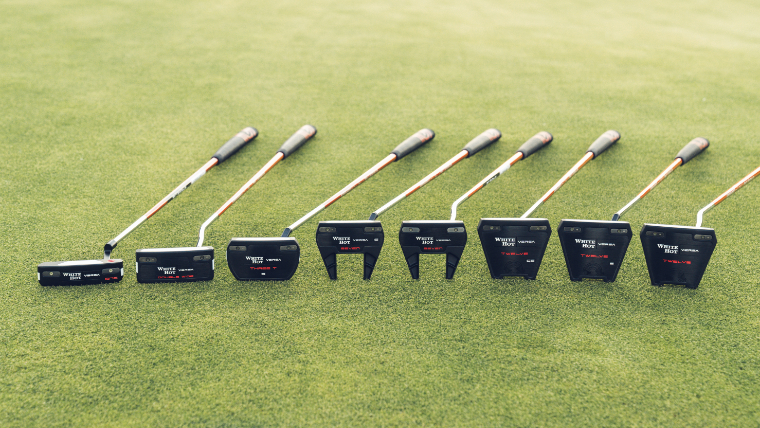 Rickie Fowler has similarly been on top of his game this year. He narrowly missed out at the US Open and then went on to win the Rocket Mortgage Classic in Detroit.
Fowler's golf putter of choice is the Odyssey Versa Jailbird. This putter has a mallet shape, a heavier steel shaft, and a thick grip. The club has been weighted to give the player more control, and it has a black and white striped colour pattern not unlike a prisoner's outfit, hence the name Jailbird. This optically-pleasing design gives the player a greater ability to focus when standing over the ball.
With Rahm and Fowler both using Odyssey golf putters of different head shapes, it demonstrates that Odyssey putters are trusted by the best to get the results they need.
Odyssey's latest golf putters
If you're itching to follow your golfing heroes and play with the same kind of golf putters they do, Odyssey has a whole range of golf putters that cater to different abilities and budgets.
The White Hot Versa was launched this year and it's proving to be popular among all kinds of players. This eye-catching putter has a black-and-white alignment system that looks really striking.
But only does it look good, this high-contrast alignment aid highlights the proper face angle you need when standing at address so you'll better see the line ahead of you. This will help you say goodbye to three-putts! The White Hot Versa is available in 8 different models, from blades to mallets.
Another fantastic putter from Odyssey is the range of Eleven putters. This club features a mallet head shape and is very forgiving through having a high MOI, meaning it's very resistant to twisting on impact to give you consistent strokes. This putter features Callaway's Triple Track alignment aids and the red and blue contrast on the black head really pops.
The best in the world train day-in-day-out to get to their prestigious positions, but they still use the same equipment like the rest of us. If you'd like to improve your performance on the greens and are looking to add an Odyssey putter to your bag, don't be afraid to see us in the pro shop and pick our brains. We'd love to offer you our advice.